HOW TO UPGRADE AND VERIFY YOUR PAYPAL ACCOUNT
Need to upgrade and Verify your PayPal Account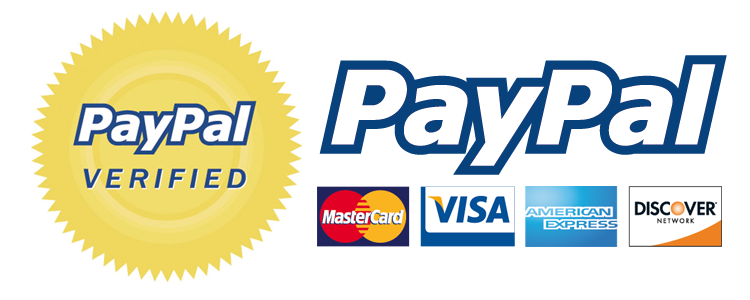 How To Get Verified on PayPal
Please follow these instructions carefully; we'll guide you through it.
Step 1:
Sign in to PayPal.
Step 2:
Click the
Get Verified
Link on the top left of the page.
Step 3:
Select the option you want to connect a bank account to PayPal.
Get Verified using your bank account:
All you need to do is add your bank account. Then Paypal will transfer two small deposits. Verify these deposits by entering them on the PayPal website. After that just need to answer a confirmation phone call from PayPals authentication service that validates your information, once done with ths step you will be verified.
Get Verified using your credit card:
If you prefer to not use your bank account you can verify using a credit card. To do this you just provide PayPal with your info, they will then make two very small charges to your card. After you see the charges, go back to the PayPal website and enter the amounts of the charges as well as the code that will appear on your credit card statement. Then they will reimburse you for the charges and you will be Verified.
Step 4:
Once you have you have completed these steps you are Verified and ready to go!
How To Make Your PayPal Account 'Premier' or 'Business'
Login to your
PayPal
account. Then look in the top left corner of the My Account page.
Does it say Premier or Business?
Yes
: Great, follow these steps
Make sure that your PayPal account doesn't have any outstanding verification notifications on the right hand side. Your email and bank account have to be verified and confirmed to accept credit cards.
Make sure the email address you registered with PayIt2 is also used by your PayPal account. If it isn't you can add it under the Profile > Add / Edit Email navigation within your PayPal account.
After that you are all set.
No
: No problem, you will just have to upgrade. You can do this by logging into your PayPal account and clicking Upgrade
I did all of the steps above but people still can't checkout with just their credit card. It keeps forcing them to create a PayPal account.
In this case we have to refer you to PayPal directly. This happens occasionally and every time PayPal seems to resolve the issue. We know it is a major pain when this situation occurs. We apologize in advance. Here is their contact info:
US/CA: 1-888-221-1161
UK: 08707 307 191
Australia: 1-800-073-263
Germany: 0180 500 66 27
Other: 1-402-935-2080
If PayPal points out something specific please let us know. We would love to post more information on this page to help other organizers in the future.